Summer Blast @ Autobahn (Northwoods Shelby Club)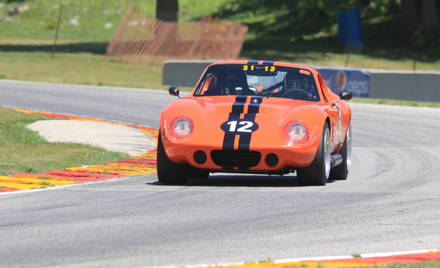 Northwoods Region Shelby Club
Saturday, Jun 6 — Sunday, Jun 7, 2020
Autobahn Country Club
,
Joliet

,

IL
Summer Blast at Autobahn Country Club, Joliet, IL. Join us at Autobahn Country Club Saturday June 6, North track and FULL TRACK & Sunday June 7, South track. We will be running the full track on Saturday evening, see weekend schedule below.
The TECH form must be completed in order to register for an event. This is a one time process. If you do 1 event or multiple events you only need to complete the TECH form once per year. TECH Form Link
Club Membership is required to drive in the event, this includes co-drivers. If you are going to drive a car on track you must be a club member AND 18 OR OLDER. See link to renew or become a new member. Membership Link
Cost: $230 Saturday, $185 Sunday or $375 for both days. The Late Fee has been waived for this event. On-Site registration will be available to those members who have prior track experience. On-Site registration cost is $330 for Saturday, $285 for Sunday or $475 for both days. 
All car makes are welcome to attend.
All drivers and passengers must be 18 or older in order to participate.
Event Schedule: Autobahn Run Group Schedule
HPDE Insurance Link: Lockton Motorsports
Driver Experience Levels: (Advanced Drivers Only in Group 1) / General Group Placement Guidelines: Our groups are based on driver experience, car capability and how hard to you want to run your car. For example even if your an advanced driver you wouldn't run a Spec Miata in group 1.
N = Novice: No Track Experience. Instructor Required. (Group 4 only)
B = Beginner: 1-7 Days of Open Track, (HPDE), Experience. (Group 4. Depending on previous track experience Group 3 as well)
I = Intermediate: 8-24 Days of Open Track, (HPDE), Experience (Groups 2, 3, 4)
A = Advanced: 25+ Days of Open Track, (HPDE), Experience (Groups 1,2,3,4)