45th Annual Midwest Invitational at Road America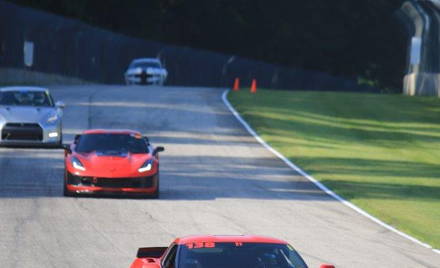 Northwoods Region Shelby Club
Thursday, Jul 2 — Sunday, Jul 5, 2020
Road America
,
Plymouth

,

WI
Registration closed June 19, 2020 11:59 PM at 2020-06-19T21:59:00-0700 Registration ends June 19, 2020 11:59 PM at 2020-06-19T21:59:00-0700 Registration opens January 1, 2020 12:00 AM at 2019-12-31T22:00:00-0800 Registration runs from January 1, 2020 12:00 AM to June 19, 2020 11:59 PM
45th Annual Midwest Invitational at Road America Thursday July 2 - Sunday July 5. Our Annual Midwest Invitational is held at the world famous Road America track which consists of a four-day open track event.
(PLEASE NOTE AS OF 6/16: THE NUMBER OF SPOTS OPEN TO NOVICE DRIVERS ON FRIDAY, 7/3, AND SATURDAY, 7/4, HAVE BEEN MET. IF ARE A NOVICE DRIVER YOU WILL NOT BE ALLOWED TO REGISTER FOR FRIDAY OR SATURDAY. NOVICE SPOTS ARE STILL AVAILABLE ON SUNDAY)
The TECH form must be completed in order to register for an event. This is a one time process. If you do 1 event or multiple events you only need to complete the TECH form once per year. TECH Form Link
Club Membership is required to drive in the event, this includes co-drivers. If you are going to drive a car on track you must be a club member AND 18 OR OLDER. See link to renew or become a new member. Membership Link
Thursday July 2 is a true open track event, run as much as you want. Thursday is for Advanced Drivers only. Cost is $425. Additional rules apply. If interested contact host or click on link for additional information: Thursday Event Information
Cost (Friday/Saturday/Sunday): $275 Single Day / $485 Two Days / $685 Three Days. A late fee of $75 will be added to registrations received after June 10, 2020.
Event is open to ALL Car Makes.
We will again be hosting a cookout at Road America. This year it will be Saturday night, July 4. Registered drivers and children 12 and under are free, guests are $10.
All drivers and passengers must be 18 or older in order to participate.
Event Schedule: RA Schedule
HPDE Insurance Link: Lockton Motorsports
Flags on Track: What Each Flag Means
Driver Experience Levels: (Advanced Drivers Only in Group 1) / General Group Placement Guidelines:Our groups are based on driver experience, car capability and how hard to you want to run your car. For example even if your an advanced driver you wouldn't run a Spec Miata in group 1.
N = Novice: No Track Experience. Instructor Required. (Group 4 only)
B = Beginner: 1-7 Days of Open Track, (HPDE), Experience. (Group 4. Depending on previous track experience Group 3 as well)
I = Intermediate: 8-24 Days of Open Track, (HPDE), Experience (Groups 2, 3, 4)
A = Advanced: 25+ Days of Open Track, (HPDE), Experience (Groups 1,2,3,4)